Maldives is open to tourism – PCR test for visitors
The sample for the PCR test must be taken not more than 96 hours prior to the scheduled time of departure from the first port of embarkation en-route to the Maldives.
Children below one year old are exempt from the requirement of a COVID-|9 test
lf the passenger makes a transit during the journey, the initial PCR test will be valid if the transit does not exceed 24 hours.
lf a passenger makes a transit exceeding 24 hours, the passenger must take a rePeat PCR test within 96 hours prior to embarkation at the port of transit.
The PCR test document containing the test result should state:
(a) Name of the passenger (name as in passport)
(b) Passport number
(c) Name and address of the testing laboratory
(d) Type of test stated as PCR test
(e) Date of sampling
(f) Result
Introduction of first Covid-19 travel Insurance in Maldives
To ensure safety of our tourists, Ministry in collaboration with Allied Insurance introduced First Travel Insurance Covering COVID-19 in Maldives. The policy covers charges for services including isolation costs, medical treatment and transportation to isolation/medical facility. The insurance package include two plans; "Allied Inbound" and "Allied Inbound Plus". The packages covers for 7 or more days and are to be puchased before arriving in Maldives. For more details;
New Normal: FAQ for visiting the Maldives
1. Do I have to make a booking before I come for my holiday?
Yes! You must have a confirmed booking at a registered tourist facility.
Please remember that your entire holiday in the Maldives should be booked at the same hotel or liveaboard, except for transit purposes. You will also need a confirmed hotel booking for your tourist visa.
2. Has the Visa Process changed?
On-arrival visas are still available for all tourists, and visa extension is available for any long-stay holidaymakers. For your free 30-day on-arrival tourist visa, you have to provide:
A confirmed hotel booking, sufficient funds and confirmed return ticket.
Health Declaration Form x2
3. What is the process for filling the Health Declaration Form?
The Health Declaration Form (HDF) must be filled in and submitted by all visitors twice – 24 hours before your flight to the Maldives and once more before you depart from the Maldives.
You may submit the form electronically via http://imuga.immigration.gov.mv
4. Will I have to do a COVID-19 test?
No. Only those who present COVID-19 like symptoms, such as a temperature above 38 degrees Celsius, coughing or sneezing, will be tested for COVID-19.
5. What kind of tests will be done before I can go to my hotel?
All tourists will undergo non-intrusive temperature checks and screening on arrival to the Maldives.
You may also be chosen for a random COVID-19 PCR test by Maldivian Health Authorities. This is a voluntary test.
6. Will I have to pay if I get chosen for random testing?
No, the Maldives government will bear any cost for random testing.
7. Do I have to spend 14 days in quarantine before I can start my holiday?
No, tourists who do not display COVID-19 symptoms are not required to quarantine on arrival to the Maldives.
8. Do I have to wear a mask?
Yes, All tourists are required to wear face masks at the airport, during domestic travel and in all enclosed public spaces.
9. How will I know the social distancing practices to follow at the airport?
All physical distancing guidelines are clearly marked with visible distance information and floor markings in passenger terminals. Hand sanitisation and hygiene facilities are also available throughout the airport.
10. How will I get to my hotel?
A representative from your hotel will be at the airport to assist you with the domestic flight or transfer to your hotel.
11. Are there medical services available at my hotel?
Yes, all tourist facilities will have access to medical services, well-managed stock of PPE and a COVID-19 safety manager.
12. Can I visit a different island while I am here on holiday?
No, tourists are not allowed to travel to other islands or to the capital, Male' City.
13. What if I have transit needs?
Your hotel representatives can help you make special arrangements for any overnight transit stays. You will be allowed to stay in specifically chosen transit hotels, approved by the Health Protection Agency, to ensure your safety.
14. Do I have to do a COVID-19 test before I can leave the Maldives?
We leave it to your discretion to decide whether or not to be tested before your departure. If you wish to take a COVID-19 test before your departure or any time during your stay, it can be arranged through your hotel representative.
15. What can I do to have a safer holiday experience in the Maldives?
Please remember to practice good hygiene and hand washing throughout your trip.
We encourage all visitors to install the Maldives' contact tracing app 'TraceEkee' (App Store / Play Store) before arrival into the country to help us ensure your safety and the safety of others as you enjoy your holiday.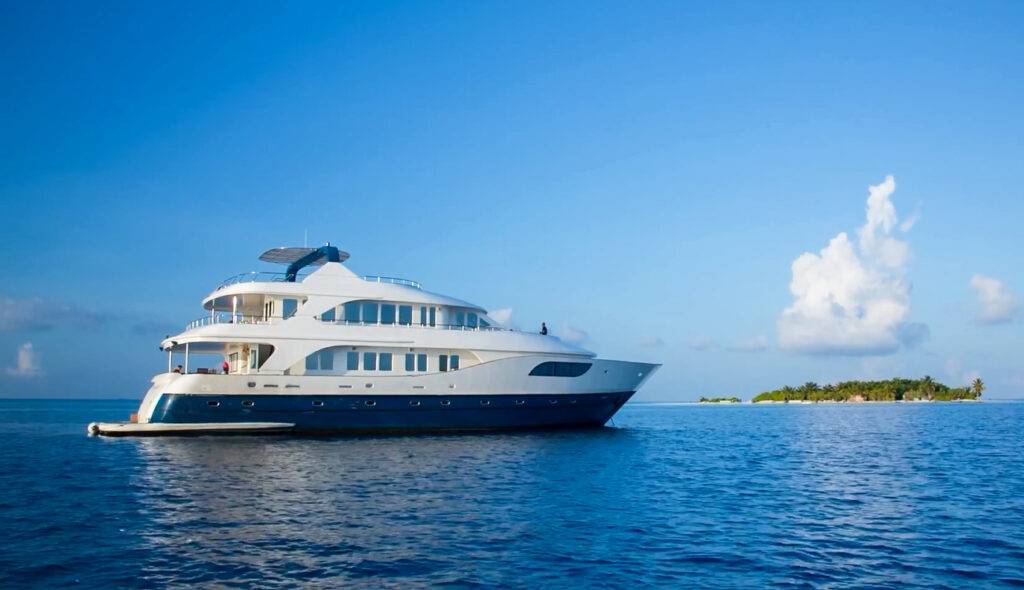 Useful Links
Here are some useful links for updated information on the COVID-19 situation in the Maldives.
Latest COVID-19 updates: https://covid19.health.gov.mv/en/
Maldives COVID-19 Dashboard:  https://covid19.health.gov.mv/dashboard/ 
Moon Tours Covid Safe Private Charters & Cruises: https://www.moontours.com.au/tours/luxury-cruises-charters/luxury-charters/
Moon Tours Surf & SUP trips https://www.moontours.com.au/sup-surf-tours/