SMALL GROUP DIVE TOURS
Discover the best locations in the world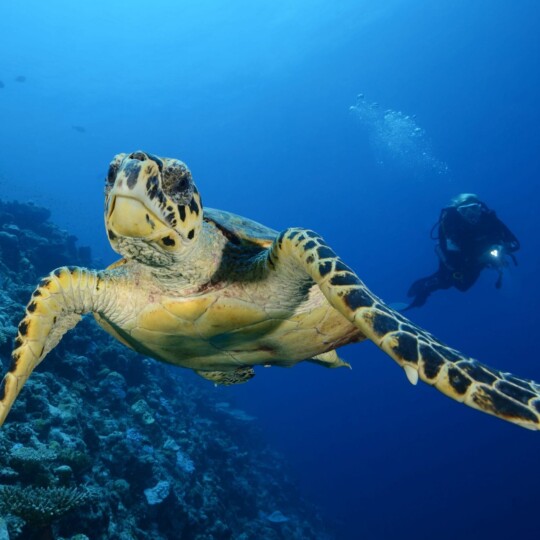 The Carpe Diem is the first boat we started operating in 2008. The Carpe Diem was built in the Maldives fully out of wood. The boat has 10 cabins divided over 3 decks and can cater for a maximum of 20 people. The boat is accompanied by a diving dhoni (tender) and a small speedboat (dingy). The Carpe Diem caters for scuba diving, surfing and fishing trips or tailor made cruises for exclusive groups.The Carpe Diem will provide standard 3 dives a day on her trips.
Get away from it all. One of the last untouched marine wilderness area's on the planet. Miles of sandbars and lagoons line large atolls flanked by pristine healthy reef systems. Imagine perfect kiteboarding conditions, reliable trade winds pushed up from North Queensland. Enjoy the bonus of equally incredible diving and fishing at every stop.
Manta Rays, Whale Sharks, abundant fish life with a large range of pelagic species. We'll take you to undisclosed locations so remote in fact you won't see a sole for days.