Australia's most iconic & remote 4WD tracks & locations for those with or without off-road campers.
Africa's most notable & remote 4WD safari locations with new & safari ready vehicles.
what to expect
from OUR tourS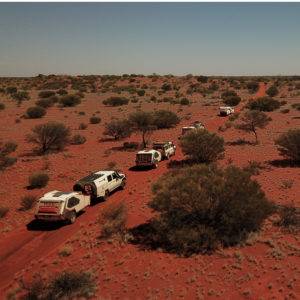 RELIABLE SUPPORT VEHICLES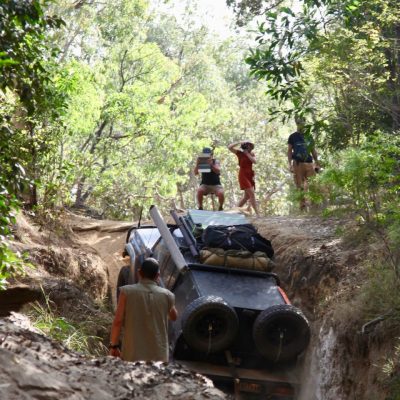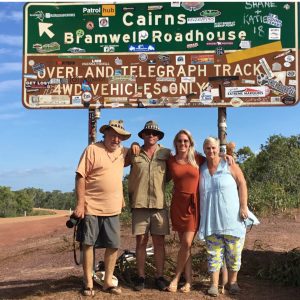 trusted name
amongst community
Snapshots of what you will enjoy
The Moon family are in essence, modern day explorers. Publishing guides books for 40 years, mapping parts of Australia and still heading cross country in search of areas never visited since European occupation. 
At heart the Moon's are explorers, adventurers & conservationists.
OUR 4×4 TOUR DESTINATIONS
MADIGAN LINE, SIMPSON DESERT
– Northern crossing of the Simpson Desert
– Largest parallel sand dune desert in the world
– One of the most remotes places on earth
– The longest, most challenging route across the desert
– Suitable for Australian made off-road campers
– No age limits
– Travel with like minded people 
– Water falls. River crossings. Mud. Rocks. Beaches. Plains. And Mountains. 
– Cape Yorks most iconic locations and some lesser know ones
– Full length of Cape Yorks most iconic tracks
– Suitable for Australian made off-road campers
– No age limits
– Travel with like minded people 
– Three generations Africa experience 
– Moon's are African travel specialist 
– We know the people, animals, roads and tracks 
– 4WD tag-along tours in some of the best conservation areas in Africa
– A mix of luxury tented camps and wild bush camping
frequently asked questions
We recently completed a trip to Cape York with Trent and Steph Moon ( Moon Tours). We towed a 7 metre AOR hybrid camper with a LC 200. Under their expert tuition we learnt an enormous amount about the capacity of both the vehicle and the camper. Furthermore our ability in driving rough and challenging terrain with the vehicle alone, and in combination with the camper, improved significantly.
High country trip was a blast, great camp spots amazing scenery, and delicious food. Trails chosen were challenging and good fun without having to put yourself or vehicle at risk. A definite trip to keep on your Calander!
Our second trip to the Cape did not disappoint with our Aug 19 venture with Moon Tours. The highlights were many but included the wonderful team of people, the huge knowledge of Ron & Viv Moon and the superb catering of Michelle and Jules. A trip of a life time!
Just completed Moon Tours Cape York adventure, and it was a well organised and run tour. Great itinerary covering iconic Cape York destinations and 4wd tracks. Trent provided great 4wd guidance and advice on the difficult tracks. Catering by 4WDing was amazing! Cape York history provided by Ron Moon was appreciated by all. Ron & Viv Moon shared many of their adventure stories which was very entertaining. Awesome trip!
The African trips are next level. Trents knowledge of the wildlife is incredible. The accomodation is first class. It is the most different and incredible thing that I have done. Seeing the great migration in action with thousands of animals migrating was in readable. We will also be doing another one of these trips at some stage. I have also done a Simpson desert trip with Trent and Steph. This was also great fun. If you want adventure and to see something different from the mainstream then Moon tours is number one.
We had a trip of a lifetime with Moon Tours in Africa. Trent, Stephanie and their crew made sure that every detail was covered so that our group could have an unforgettable experience.
The Safari and kiteboarding trip arranged by Steph and Trent was an EXCELLENT travel experience. They arrange through truly lovely resorts and camps, and handle all the stressful details planning a trip like this entails. They are both extremely knowledgeable about the wildlife and cultures that will be encountered and put in extra time and effort to make sure everyone's needs are met to the fullest extent possible. Also, they are two of the kindest, most charming and genuine people you could ever hope to meet. While they are both very professional, it still feels more like traveling with good friends. I honestly cannot recommend their tours highly enough. If I could afford the time off work, I would go on every one of their trips!
Moon Tours offers adventures unlike any others. I've been on 3 trips with them and no 2 have been the same. Always adventure, always off the grid and I always have an epic time.
We had the most amazing time exploring the Victorian Alps by 4WD and dirt bike! It was such an incredible experience climbing steep mountains, enjoying stunning views, swimming in crystal clear rivers, camping under millions of stars, sitting around the campfire listen to breath taking adventure stories, enjoying awesome company and just having lots of fun. Thanks for making this great adventure happen Steph and Trent! Anytime again!
Starke River Wakooka track was completely new territory for us. Travelling with Trent has given us the knowledge of this track and its difficult sections. We now feel we could use this knowledge to traverse this track ourselves in the future.
START planning your 4×4 trip 
ARE YOU PREPARED? get your free VEHICLE CHECKLIST !